Living In Iowa
There's a lot to love about living in Iowa, and our low housing prices top the list. People are often amazed at how much more they can get for their money when buying property in Iowa. Plus, with very short commutes and other benefits, the cost of living in Iowa is cheaper than the U.S. average. When considering a move to Hiawatha, consider how much more property and home you and your employees can buy in our community.
HOUSING
Median Home Value
HOUSING
Median Home Value
Hiawatha Has It
Whether you wish to live in an established residential area, move into a condo overlooking a nearby golf course, or relax in the country, you'll discover a location in Hiawatha that perfectly suits you and your family. Hiawatha features housing communities perfect for every lifestyle. With dozens of builders and hundreds of realtors in the metro area, we'll help you build or find the home of your dreams.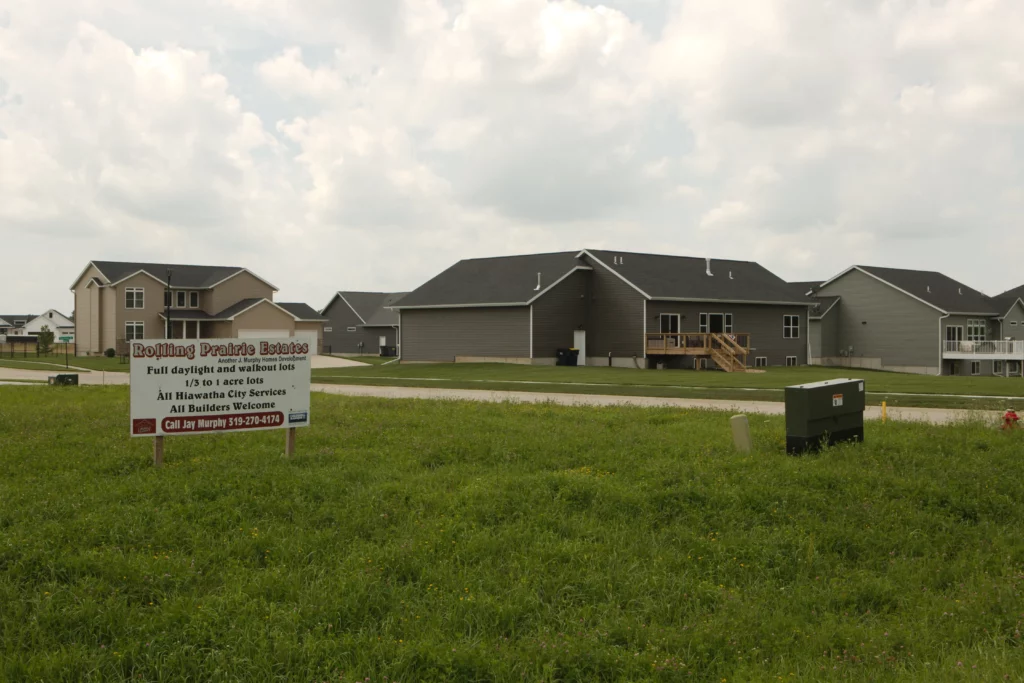 Rolling Prairie Estates
D.R. Horton, America's Builder, is thrilled to be bring our homes to Hiawatha with our Rolling Prairie Estates community. Enjoy the small-town feel of this picturesque neighborhood, while still being close to all of the amenities that Cedar Rapids has to offer. This community will feature stunning homes that will offer beautiful interior finishes, 3-car garages and open concept layouts. Stay tuned for more information on when sales will begin! 75 Lots.
Edgewood Village
Plans are underway for a new medium-density neighborhood along Edgewood Road in north Hiawatha. With development by D.R. Horton, Edgewood Village will feature high-quality homes to meet the ongoing demand for a mix of housing. As of spring 2022, plans include 130 single-family homes and 20 townhomes north of Tower Terrace Road in Hiawatha.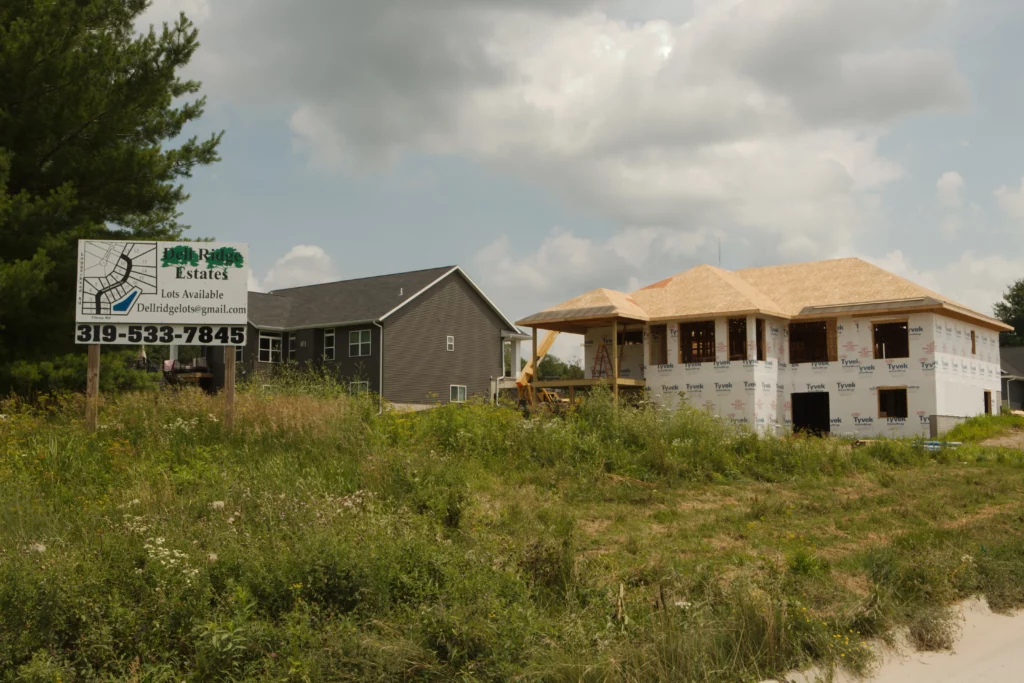 Del Ridge
Village Center
Currently, two mixed-use developments are planned — one a development with 48 units and 5,000 square feet of commercial space and a larger, multifamily complex with about 60 units and commercial space as well. Both developments are being built near Robins Road. The larger property is set to be built off of Robins Road near Oak Brook property by The Hub LLC, part of Hiawatha's Ahman Companies. The overall $30 million project is set to be built in five phases over five years. The other project is estimated to be $9 million and is being built by Hodge Construction just up the road and north of the Hiawatha American Legion Hall on Robins Road. The project will be the first in Hiawatha to have underground parking and the units will consist of studios, one and two bedrooms.