About hedco
Your Hiawatha Business Advocates
Hiawatha Economic Development Corporation, or HEDCO, serves to advocate for current businesses and those who wish to relocate to Hiawatha, Iowa, a thriving community in the heart of Eastern Iowa. HEDCO's mission is to cultivate economic growth in Hiawatha by building partnerships with local public and private organizations. To that end, our dedicated Board members: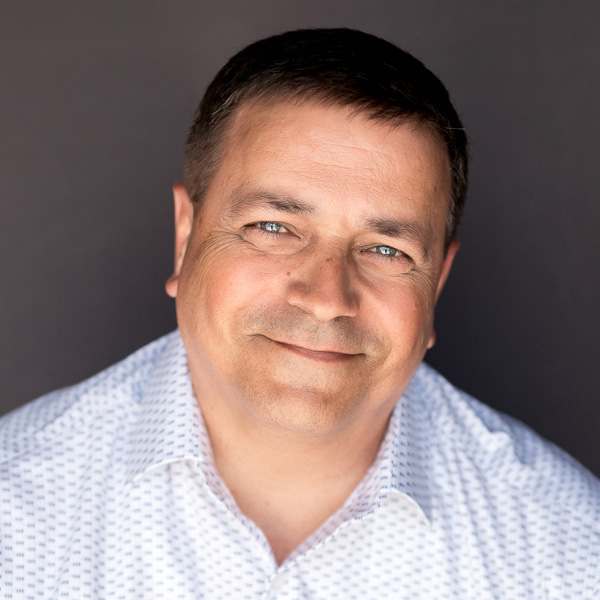 Dennis Marks
City Manager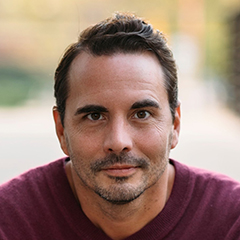 Chad Pelley – HEDCO Chair
Chad Pelley Co.
Since becoming a Professional Engineer in 2006, Chad has not only engineered countless developments, but has also been the brain-trust of numerous Corridor entities, ranging from residential to multi-family and commercial projects. His vast knowledge of municipal and governmental procedures has helped pave the way for dozens of high-profile ventures. His tireless work has created millions of dollars in tax revenue and economic growth throughout the corridor, with millions more to come. HEDCO is in the business of helping retailers, employers, employees, residents, and all those in between, come together in a thriving community and create magic. I love seeing and being part of a group like HEDCO where the results of all the hard work and partnerships is evident all around the City.
Read More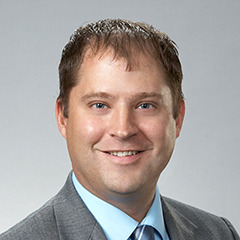 Rusty Smith
Farmers State Bank
Rusty graduated from Kennedy High School and then continued his education at Kirkwood Community College where he graduated with his Associate's degree in Banking and Finance. He began his banking career with Farmers State Bank in 2002 as a Teller at the Hiawatha office. From there, he has steadily and successfully climbed the corporate ladder in the roles of Personal Banker, Consumer Lender and, currently, in the role of Commercial Lender. Rusty and his wife Kara have two children, Trace and Hayden. In his spare time, Rusty enjoys fishing, golfing, biking, and watching Hawkeye sports. Rusty also likes volunteering at many FSB sponsored events.
Read More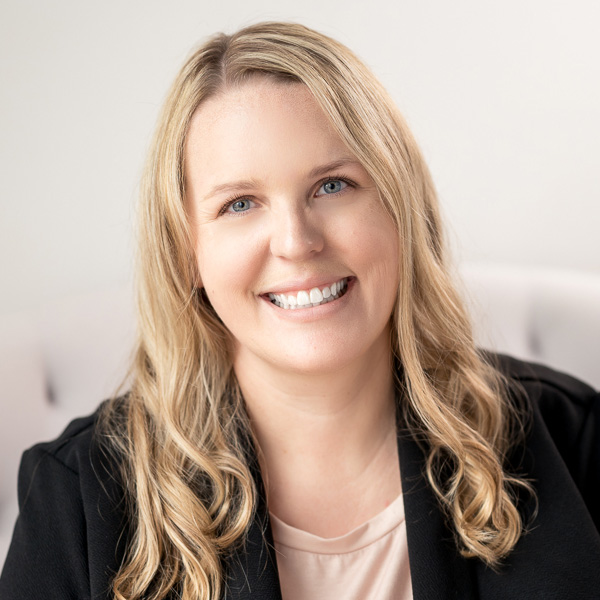 Kari Graber
Hiawatha City Clerk
Kari began her career in city government in April of 2014 as the Deputy City Clerk for the City of Hiawatha. In March of 2019 the Hiawatha City Council appointed her as the City Clerk and she remains in that position presently. Kari received her Certified Municipal Clerk designation in November 2018 from the International Institute of Municipal Clerks and is currently working on completing her Master Municipal Clerk designation. She assists HEDCO with preparing and maintaining documents including but not limited to: agendas, minutes and financial documents. She also assists in coordinating HEDCO meetings including: communication, distributing agendas, scheduling meetings, attending meetings and recording minutes. Kari is a 2005 graduate of Mount Mercy University where she received her Bachelor's Degree with a double major in Business Administration and Criminal Justice. Kari and her husband Justin call Cedar Rapids home, along with their two daughters Audrina and Mila and Diesel the Pomeranian.
Read More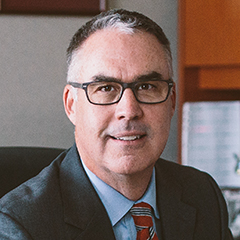 Mark Parmenter
Lederer Weston Craig, PLC
I have lived in Hiawatha since 2004. I am an attorney in Cedar Rapids and have served as Assistant City Attorney and City Attorney for the City of Hiawatha since 2003. I was asked to join HEDCO as a Board Members in 2018. Since that time, I have had the honor of working with the other Board Members and City Staff. The other Board Members and City Staff are dedicated to HEDCO's mission of promoting and attracting Hiawatha businesses. HEDCO is not just about economic development; HEDCO is also about building long-term relationships with people and businesses. I served as HEDCO's Co-Chair in 2020 and as Chair in 2021, I had the opportunity to lead this talented group of volunteers and participate in the City's State of the City Address. HEDCO and its mission is yet another reason to live in Hiawatha and be active in its ongoing development and growth.
Read More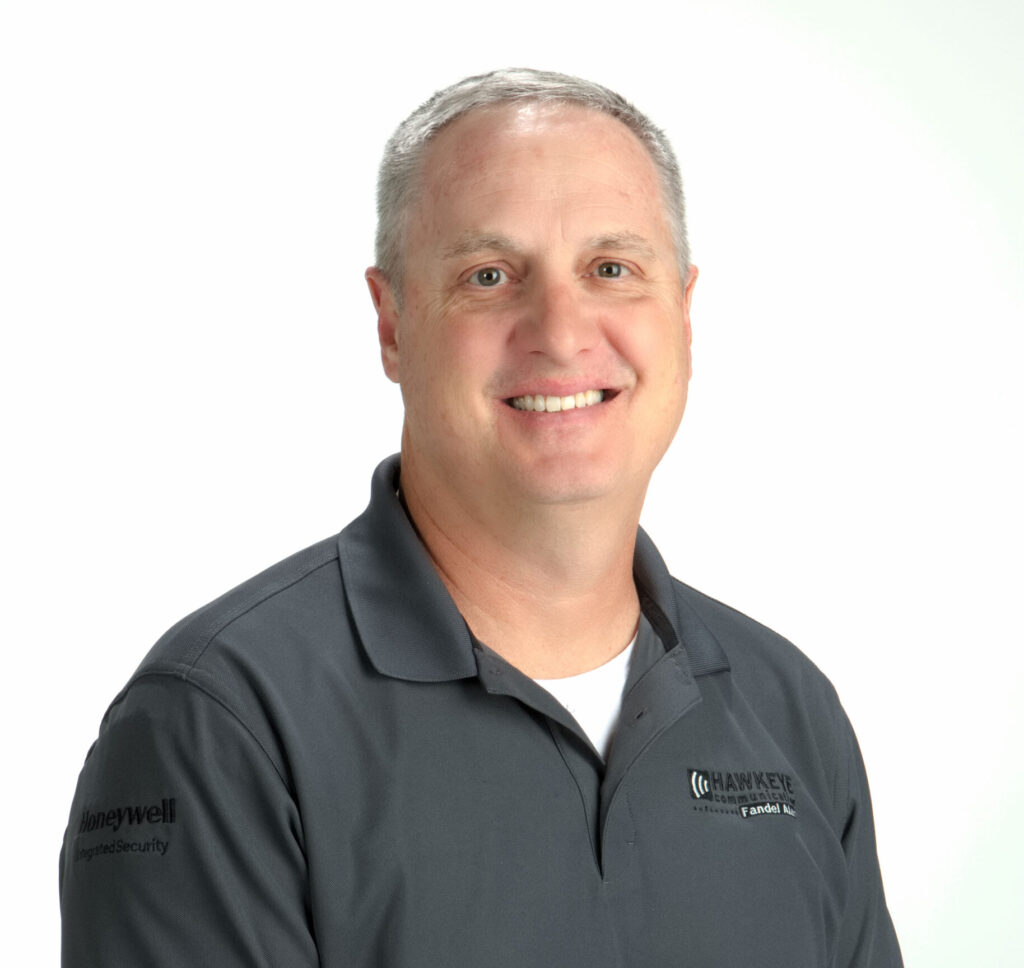 Pat Callanan
Hawkeye Communication
Pat is a life-long resident of Cedar Rapids, Iowa. He has been in the sales and business world for over 30 years. In 2006 Pat and his wife Kara purchased Fandel Alarm with the idea of expanding it's services to include many more low voltage and life safety solutions. Hawkeye Communication was added to the name to encompass the idea that intergration of these services was a key vision and component of the business. Pat's passion of providing life-safety solutions to customers throughout Eastern Iowa and build a great company with great people and provide exceptional results has been his focus and goal since purchasing the business 16 years ago. Pat and his wife have 3 children, a son-in-law, and a daughter-in-law, and 5 beautiful grandchildren. Outside of work Pat enjoys spending time with his family and friends, working in the yard, and traveling.
Read More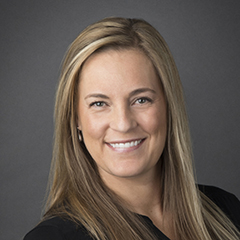 Melissa White
Balanced Fitness and Health
Melissa White, Occupational Therapist and owner of Balanced Fitness & Health has been a strong advocate of the Hiawatha business community since opening her Physical & Occupational Therapy Clinic in 2015. Her desire to reach out to other local businesses connected her to HEDCO, and her involvement has helped her grow her client base and expand her business. Melissa pays it forward by helping other businesses connect with each other and with the resources they need to be successful. She has embraced the small community and appreciates the ongoing support from other Hiawatha business owners.
Read More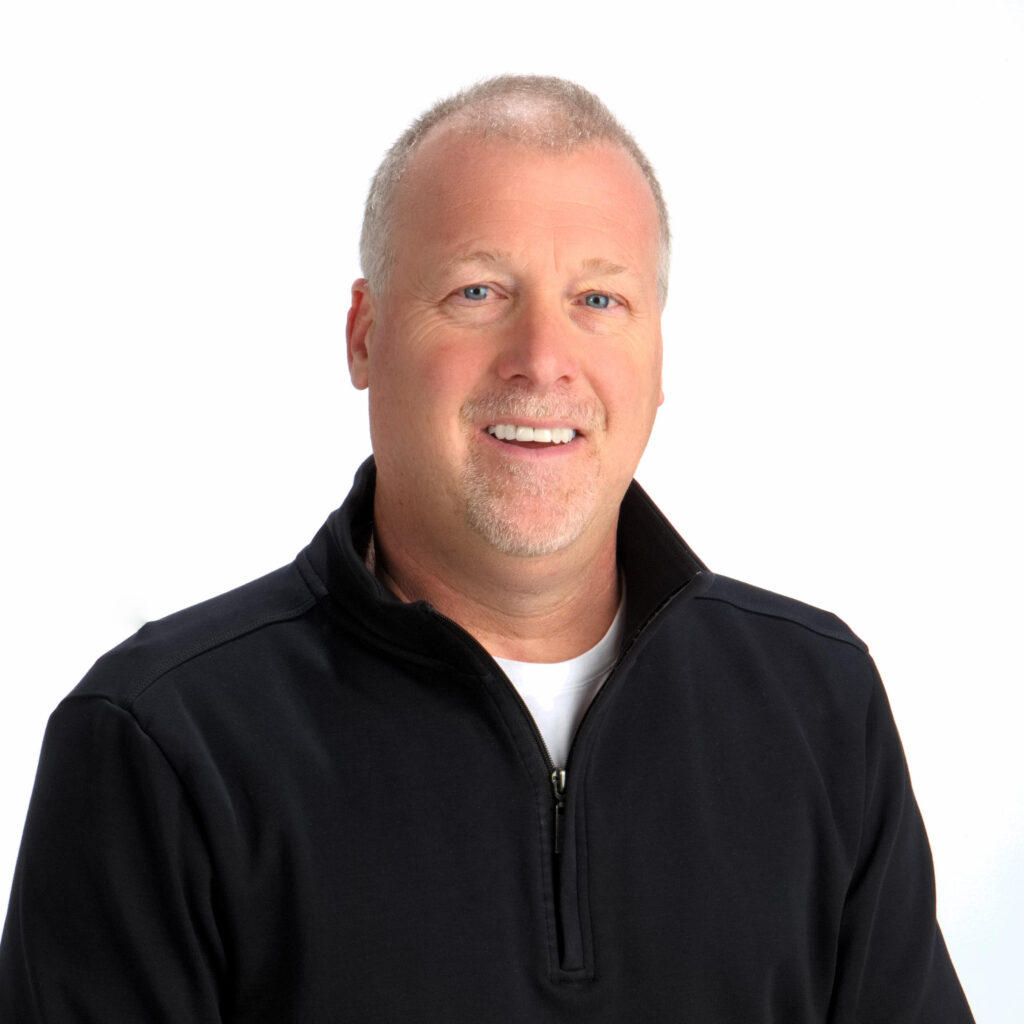 Kirk Hayden
Metro Studios
Kirk brings to HEDCO, over 30 years in this community, with an emphasis on helping companies market their products and services as an Owner of Metro Studios, a Hiawatha based marketing and advertising agency. Metro Studios has been serving the high-end marketing needs of companies in Eastern Iowa and across the US from right here in the Metro area for over 37 years, with 22 of those years being right here in Hiawatha. Kirk has been a member of the Hedco Board of Directors for 8 years and leads our marketing efforts in telling our great Hiawatha Businesses success stories, as well as helping Hedco communicate the great things happening in the Hiawatha area. Outside of work, Kirk spends time in various Volunteer organizations, giving back time to charitable causes in the Metro area, as well as spending time with his wife and adult children, traveling, pretending to be a DIY'er and rooting for his beloved Chicago Cubs and Iowa Hawkeyes.
Read More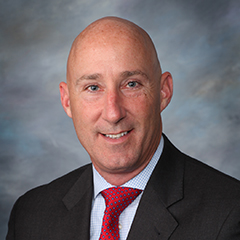 Kyle Kunz
Honkamp Krueger & Co., PC
Kyle S. Kunz, CPA.CITP, is a partner at Honkamp Krueger & Co., P.C. Kyle is the partner-in-charge of the Cedar Rapids, Iowa, branch office. He has more than 28 years of experience as a corporate accountant, tax CPA and software consultant, working with businesses on solutions and strategic planning. Kyle specializes in strategic business requirements and planning as it relates to all aspects of a business. His industry experience includes a wide range of manufacturing, distribution, contractors and franchises. Kyle's specialties include business and tax consulting, strategic planning, business software requirements and process reviews. He is also a member of the firm's independent medical group practice team and manufacturing niche practice team. Kyle joined HK in 1999. Kyle earned his B.A. in accounting from the University of Iowa in Iowa City, Iowa. In addition to being a certified public accountant (CPA), he is also a Certified Information Technology Professional (CITP). He is a member of the American Institute of Certified Public Accountants (AICPA). For civic involvement, Kyle is the past president of the Cedar Rapids Downtown Rotary, regional finance chair for Junior Achievement of Eastern Iowa, and he is a member of the Hiawatha Economic Development Company (HEDCO), ICR Construction Financial Management Association, and United Way T.M. Sinclair Society. Being a part of the HEDCO Board has led to many opportunities as a community business owner and leader. Many partnerships have been in place for several years and are a direct result of working with the HEDCO Board members and the City of Hiawatha. Honkamp Krueger has been a business in Hiawatha for almost 25 years. As the partner in charge of the office in Hiawatha, Kyle appreciates the direct communication and level of support the firm receives from the Hiawatha community and leadership.
Read More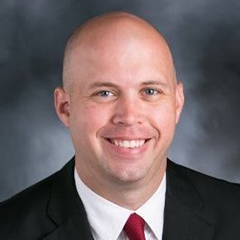 Tyler McCarville
Kirkwood Community College
Tyler McCarville is the Manager of Job Training Programs at Kirkwood Community College. In his role, Tyler educates Kirkwood's seven county region regarding the available funding options that the college manages on behalf of the State of Iowa. These programs include the Iowa New Jobs Training Program (260E), Accelerated Career Education (260G) and Workforce Training and Economic Development (WTED). As a board member of HEDCO, Tyler's role at Kirkwood is strengthened by being at the forefront of what the organization is doing, especially as it relates to 260E. Over the years, millions of training dollars have been disbursed to the Hiawatha area and it would not be possible without the partnership between HEDCO and the college.
Read More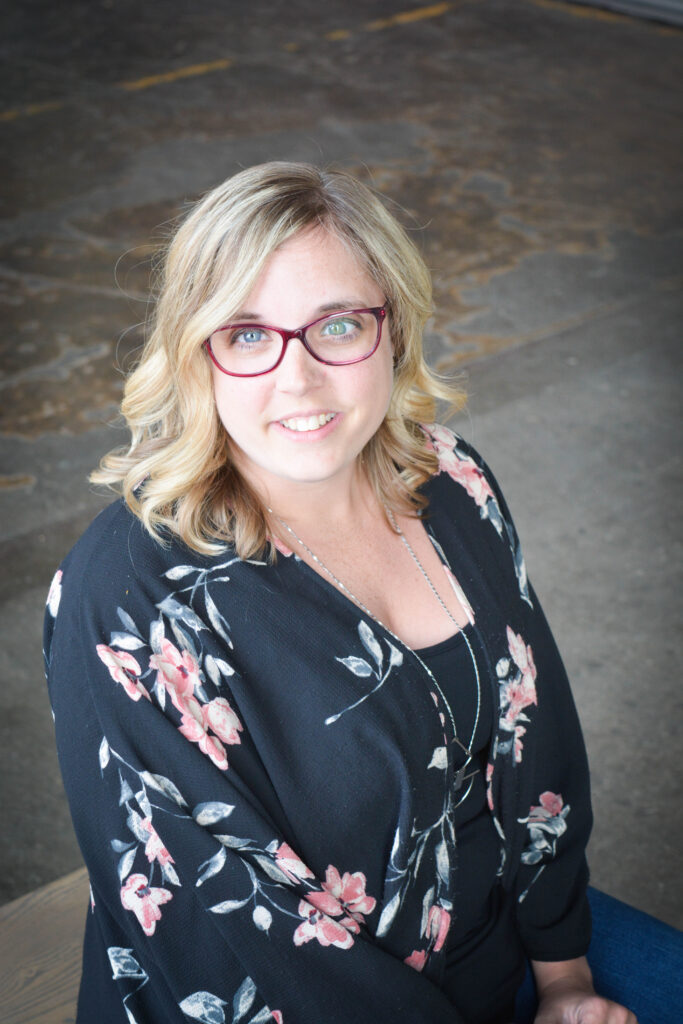 Heidi Sands – Treasurer
Hawkeye Electric
Heidi Sands has been a part of the Hiawatha community for several years. She is currently the Human Resources & Safety Director at Hawkeye Electric. Prior to coming on board at Hawkeye Electric, Heidi enjoyed her role as the Assistant Vice President at Hiawatha Bank & Trust. Throughout her time working in the area, she has witnessed the growth of the city and the opportunities that are available. Heidi enjoys traveling with her husband, attending the Cedar Rapids Kernels games, spending time with her nephews, and is an avid Hawkeye fan.
Read More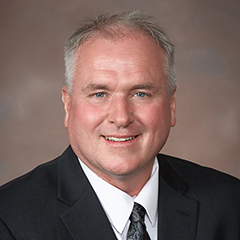 Bill Bennett
Mayor of Hiawatha
Bill Bennett is serving his second term as Mayor of the City of Hiawatha. Bill comes with an understanding of what it is like to run a small business and supports the growth of entrepreneurs that make Hiawatha the place to live, grow and play. Bill comes with longevity in the community living in Hiawatha for 45 years while owning and operating a second generation small business. As mayor, Bill leads Hiawatha's city government to be more financially efficient. To encourage the continued growth of Hiawatha, while protecting personal property rights and encourages citizen involvement in city government.
Read More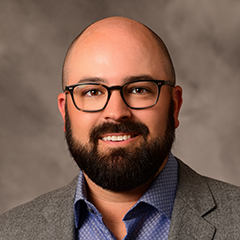 Nic Canfield
CCB Packaging
Nic is currently the Director of Business Development at CCB Packaging, Inc., previously serving in roles as an outside salesman, Production and Operations Planning and most recently Director of Supply Chain. Nis currently serves on the Board of Directors at CCB Packaging, Premier Staffing and HEDCO. Having served multiple roles within CCB Packaging, one of Hiawatha's largest employers, he brings a unique perspective to the HEDCO Board. Nic was born and raised in the Cedar Rapids area, attending Xavier High School and the University of Iowa. Nic and his wife Abby currently call Robins home, along with their two dogs Stella and Ivy. In his free time, he enjoys traveling, playing golf, hunting and cheering on the Hawkeyes and Cubs.
Read More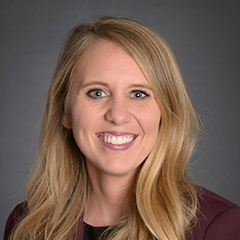 Emily Upah – HEDCO Vice-Chair
Alliant Energy
Emily works as a Key Account Manager at Alliant Energy serving large C&I customers as well as communities in the 7-county, ICR Region. Emily also supports economic development projects and initiatives in those same communities. She has been with Alliant Energy since 2017 and prior to joining Alliant Energy she served as the Executive Director at Benton Development Group. She has a strong understanding that economic development looks unique in each community and works to support all those she serves where they at in their unique process and vision. Emily has served as a member of the HEDCO Board of Directors since 2017. In addition, she serves on several other local boards including the Cedar Rapids Freedom Festival, MEDCO, and the Benton Community School Board. She believes there is strength in each part of this vibrant region and works to make connections throughout.
Read More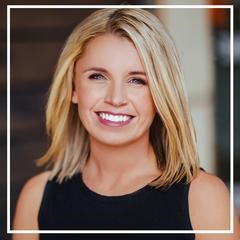 CJ Kleene
Back In Line Chiropractic
I was born and raised in Sioux City, Iowa, attended the University of Iowa, and later graduated from Palmer College of Chiropractic in Davenport, Iowa. I married my high school sweet heart Tyler in 2007 and moved to Hiawatha/Cedar Rapids in 2009. I have two wonderful children—a daughter, Porter (2012), and a son Cooper (2015). I opened Back in Line Family Chiropractic & Wellness in 2009. Over the years our clinic has grown to a total of 4 providers with a variety services focused on evidence-based pain relief solutions, pregnancy and pediatric care, to functional medicine and lab testing and analysis. Being a part of the Hiawatha community is something that has been near and dear to my heart. Our family is a true Corridor transplant with no family local. We have gained and incredible group of close friends and a community wonderful people in our lives. Hiawatha has been a huge part of our success and we are thankful for how HEDCO and local officials have embraced our newly placed roots to quickly and eagerly so it only seemed natural to serve on the board.
Read More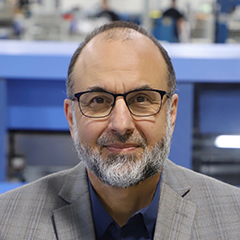 Hassan Igram
Cedar Graphics
Born in Cedar Rapids, Iowa, Hassan Igram is the eldest of 6 siblings from immigrant parents. Although his father Charles came to the United States with his mother at the age of 2. Being the oldest son, Hassan was expected to be the caretaker of his siblings while his parents worked the late hours required in the restaurant business. After high school, Hassan attended the University of Iowa and the University of Wisconsin. He bought his father's printing business in 1983 and shortly thereafter took on partners who infused cash and provided valuable business acumen to help grow the business. In September of 1989, after incorporating a new name of Cedar Graphics, Hassan bought his partners shares and moved the operation to the Stamats Communications in house printing facility in downtown Cedar Rapids which Cedar purchased in December of 1990. That purchase provided Cedar with employee expertise and experience which was desperately needed in order to provide the highest possible quality and service to the growing customer base. While operating in the Stamats facility, plans were drawn up to build a state of the art facility in Hiawatha. The building was completed in April of 1993 and the move was completed within a month. An addition to the building was build in 1996, making the total square footage 3X that of the Stamats building. "One of the best things we ever did in our history, was making the move to Hiawatha. The city welcomed us with open arms and it has been a great relationship ever since we moved here", notes Hassan. Currently Cedar Graphics management team comprises of Salma Igram, CEO/CFO, Hassan and son Humza who is President. Hassan and Salma have 4 children and 20 great grandchildren. Needless to say there are few idle moments in the Igram family.
Read More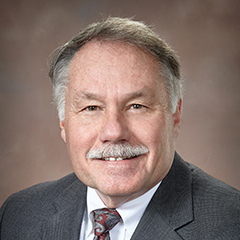 Jerry Mohwinkle
Hiawatha City Council Member
As a citizen of Hiawatha since 1974, Jerry has been doing immense philanthropic work to improve the city. He graduated from Mount Mercy University in 1974 with a bachelor's degree in business administration and a minor in psychology. Before joining Rapids Reproductions, Inc. in 1988, Jerry held a sales position at Burning, Inc. Jerry served as the President of Rapids Reproductions Inc. from 2006 to 2017. He also currently serves as a Partner in Rapids Reproductions and Rapids Properties LLC. As an active member in the Hiawatha community, Jerry has served as the Commissioner of Hiawatha Kids League, VP of Kennedy Booster Club, Rotary, Co-Chair of Make A Wish Golf Outings, Board Member of Miracles in Motion, Hiawatha Library Board Member, and Hiawatha City Councilman.
Read More