Hiawatha Meets Fire Department Need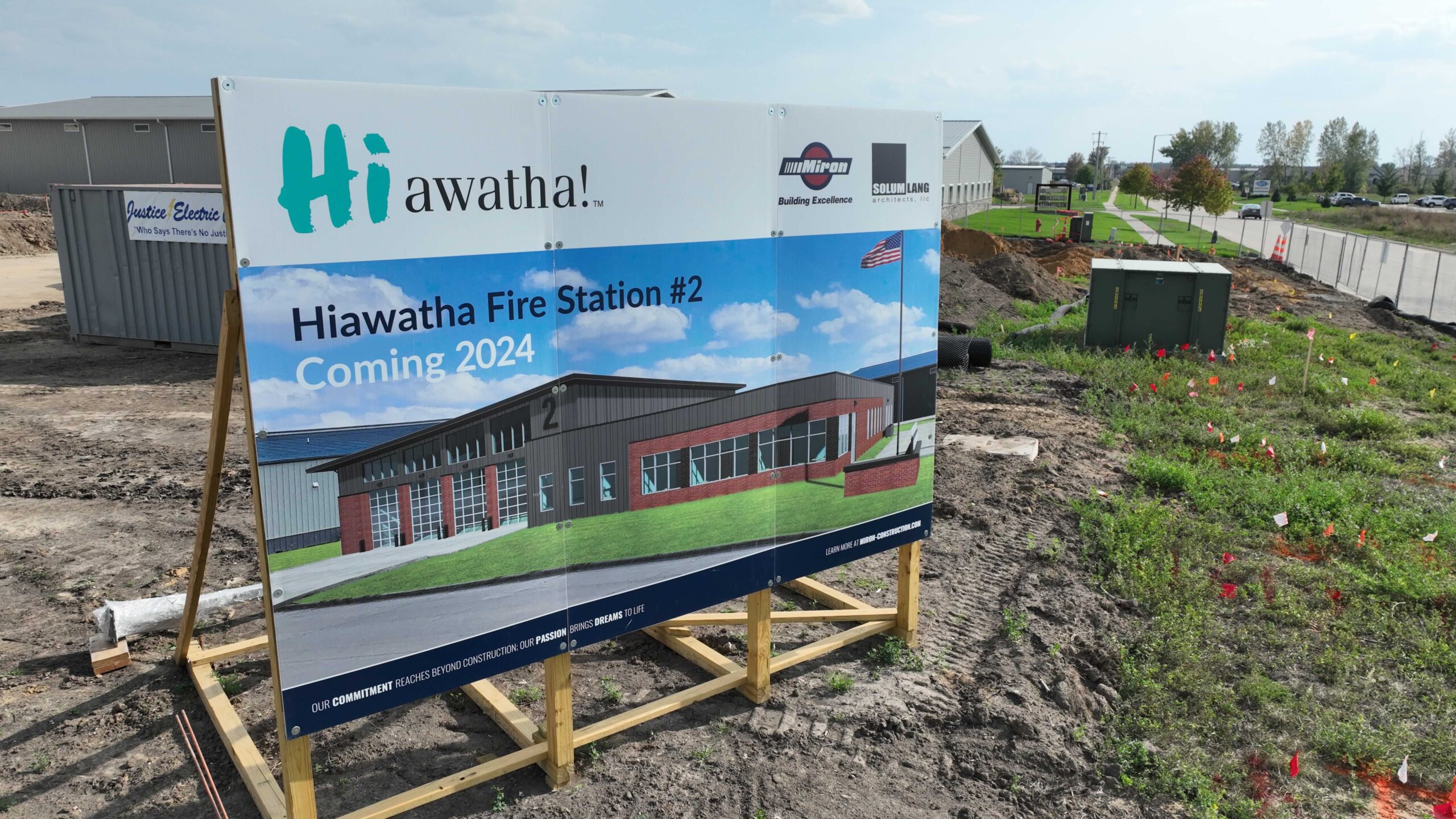 The Hiawatha Fire Department has received double the calls for service in the past 10 years due to the increase in both residential and commercial growth in Hiawatha. To provide fast and efficient services to the entire community and its citizens, the City of Hiawatha began construction on a second fire station late this summer.
"The City of Hiawatha has experienced remarkable growth in size, population, and economic development over the past several years. The Fire Department has seen a corresponding growth in demand for fire and ambulance services," said Matt Powers, Hiawatha Fire Chief. "The addition of a second fire station is needed for the community and for the Fire Department."
Strategically located at 1550 Stamy Road, Fire Station II will better service citizens and businesses in the northern part of the city. Between Station I and Station II, Hiawatha first responders will arrive to 92.2% of emergency incidents within 4 minutes. The new fire station also proactively addresses future growth with Tower Terrace Road expansion.
"This project is an obvious need for our community. The growth of our city means our public safety resources must also grow. We are committed to the safety of all Hiawatha residents and businesses, as well as to the safety of our first responders," Bill Bennett, Hiawatha Mayor said.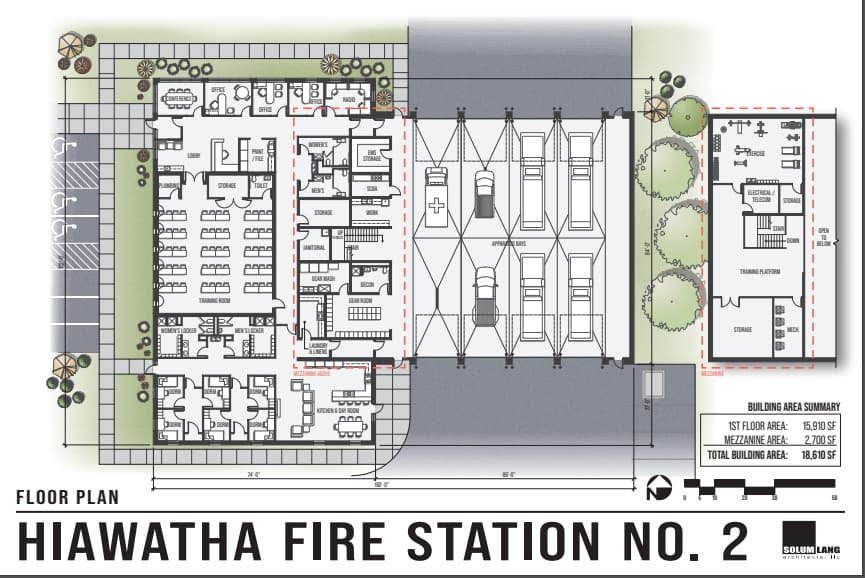 The new 18,610-square-foot Hiawatha Fire Station features four double-deep apparatus bays, enlarged training facilities, living quarters, administrative areas, a training tower, and extended apparatus support. Careful thought was put into separating administration, living, and apparatus spaces ensuring the health, safety, and comfort of all building occupants.
The Fire Station II project will increase the safety of Hiawatha volunteer first responders all while avoiding an increase in property tax levy. This project will be funded by utilizing the local option sales and service tax passed in 2021. The station is slated to be completed in 2024.