Tower Terrace Interchange Ribbon Cutting
Date: 06/22/2023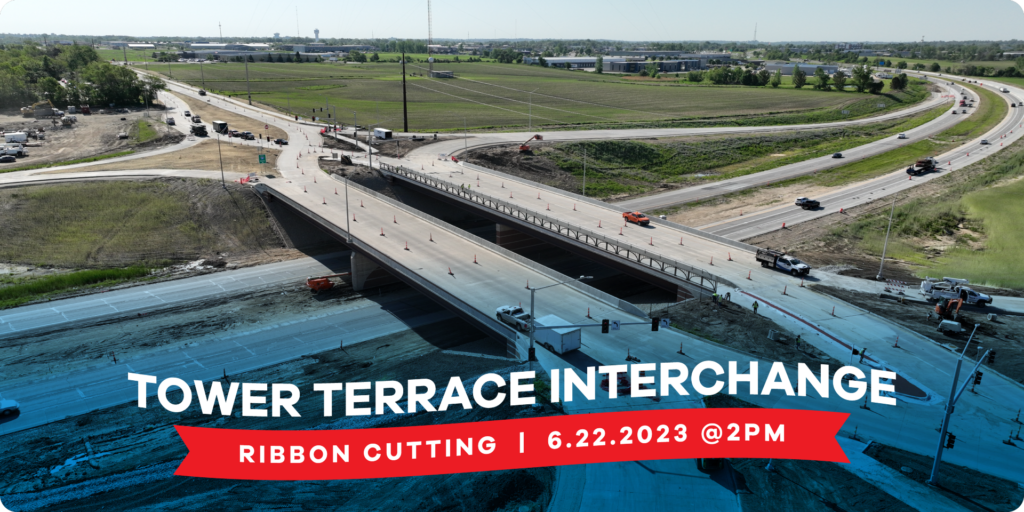 On June 22nd, there will be a ribbon-cutting ceremony to celebrate the completion and official opening of the Tower Terrace interchange project. The groundwork for the project was laid decades ago by planners for Linn County and four surrounding communities, including Cedar Rapids and Marion.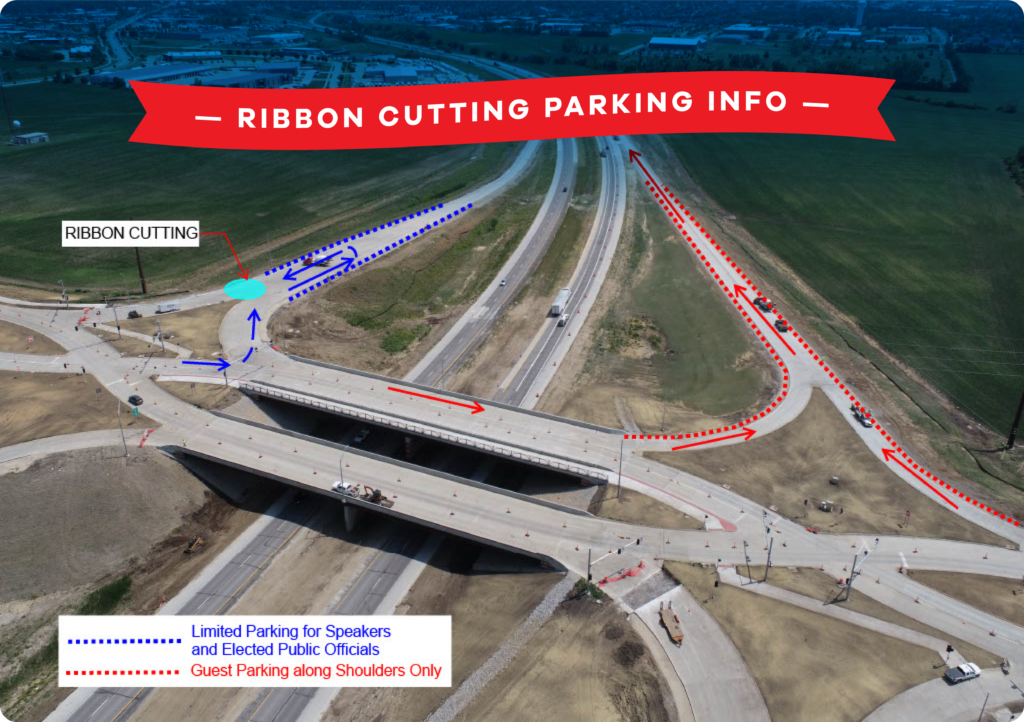 Tower Terrace Road, from C Ave. to Alburnett Road, is a critical connector that runs east to west. Ultimately, the project will connect Interstate 380 at Hiawatha and Cedar Rapids to Highway 13 on the east side of Marion. Tower Terrace Road stands to become an important commercial corridor that will promote sustainable development and help the surrounding communities become stronger.
Tower Terrace serves as Iowa's third diverging diamond interchange, and the first on the east side of the state. Diverging diamond is an interchange design in which traffic switches to the left side of the roadway while crossing over the interstate, allowing those turning left onto the interstate a clean turn, rather than turning across incoming traffic.
While the interchange itself only affects Cedar Rapids and Hiawatha, it is part of a larger, ongoing Tower Terrace project, which hopes to expand Tower Terrace Road to connect I-380 on the west to Highway 13 on the east. When finished, the road will span 8.3 miles through Cedar Rapids, Hiawatha, Robins, a portion of unincorporated Linn County and Marion.
The corridor plans to accommodate the projected 19,000–20,000 vehicles per day that may come to rely on it using roundabouts—sometimes called rotaries or traffic circles. The road will also incorporate two-lane sections, many of which have been designed to allow for expansion into four lanes without disturbing the properties that border them.
Tower Terrace Road is designed to serve as a crosstown route that provides access to an area with a projected population growth of 40,000 by the year 2040.