Guest Author Series: Employers and Job Seekers Hiding in Plain Sight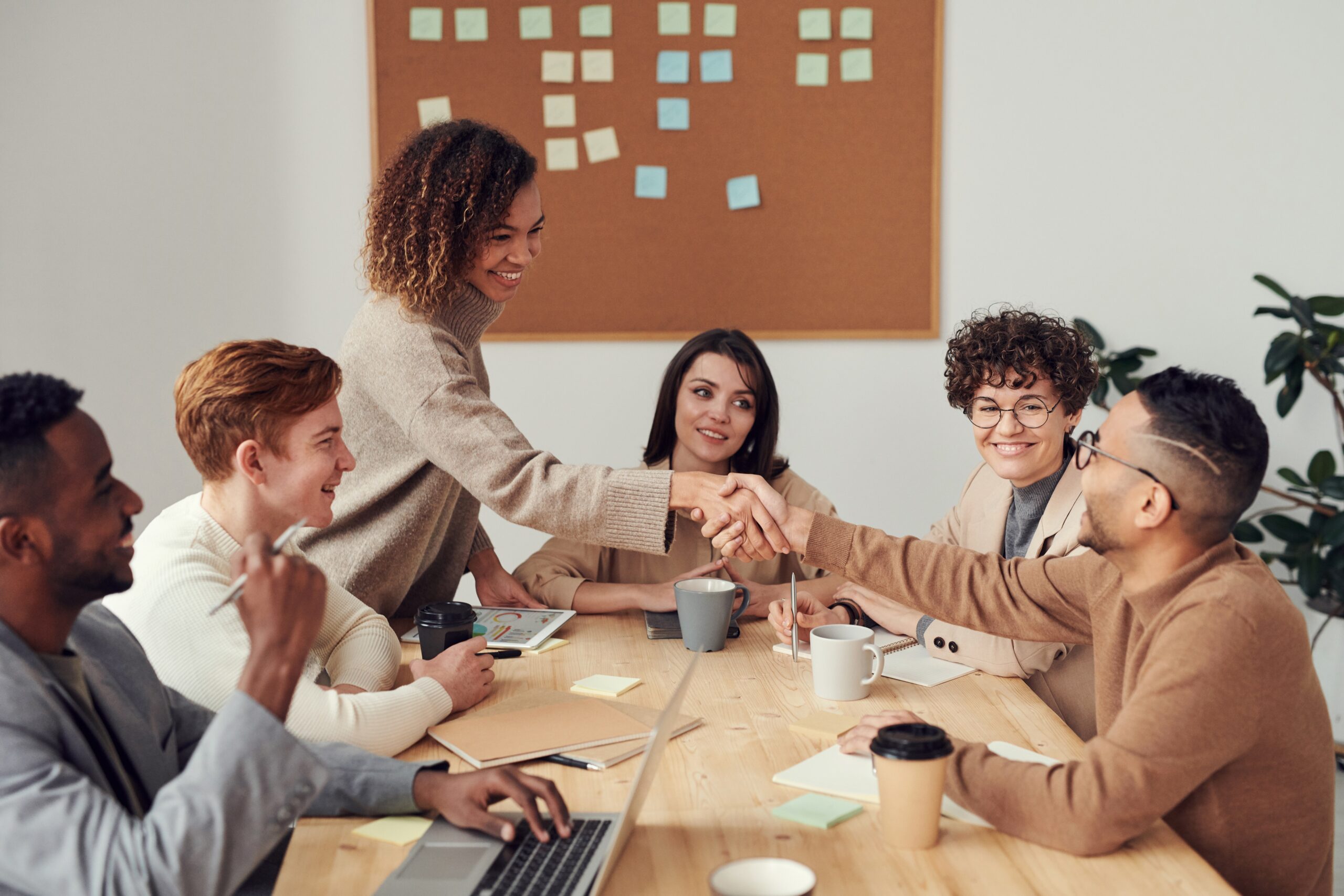 This month, we are starting a series of informational blogs authored by guest writers doing business in our community. Our goal is to equip our readers with varied and quality information, promote careers in Hiawatha, and spotlight our guest writers and their local business. Our December blog has been guest authored by Jennifer Lawrence. Jennifer is the Owner of Corridor HR Solutions, a career transition and HR consulting firm based in Hiawatha. You can contact her at jennifer@corridorhrsolutions.com or visit www.corridorhrsolutions.com.
As an HR professional and owner of a Hiawatha-based business that provides career transition services, there is something that I hear on a regular basis: Job seekers wonder why employers make it so difficult to find them and apply for jobs; employers ask why qualified candidates seem to be in hiding.
One of the most eye-opening conversations we have with job seekers is about employers they have never heard of. Most often this conversation starts when the job seeker drives out to our Hiawatha office and they comment on the number of businesses located in our area and how many of those businesses were previously unknown to them. This is not about the quality of products or services. Job seekers not knowing about your business could be because your business isn't the biggest fish, or the average person on the street doesn't consume your products directly. Our consultants encourage job seekers to explore and increase their knowledge of local employers, both big and small, but it takes intentional effort. As an employer, you will also need to make an intentional effort to put your organization top of mind with job seekers.
You need not dedicate a headcount nor spend a lot of money to be noticed by job seekers. Instead, take some of the advice we give to our clients and think about how you are identifying — and then communicating with — your targeted audience. It is not always a one-path approach.
The process of job searching strongly resembles basic sales and marketing activities. Identifying one's marketable skills, experience, and overall career interests and then 'selling' to an audience who needs it. As an organization, you use this method in promoting your business to potential customers. You know the strengths of your product or services, and you have prospected and identified leads and made the sale. The next step is to extend that reach to include potential employees.
One of the first things I tell job seekers is to avoid the "spray and pray" approach. In other words, don't flood the market with applications without first knowing what you have to offer, and which employers have positions that align with their skills. As an employer have you been doing something similar?  "Posting and praying" on job boards is one approach to hiring or building a talent pipeline for future needs. However, if you aren't being specific about what you really need, and job seekers aren't familiar with your brand, you won't get good results.
Once you have your targets in mind, how do you as an employer craft a strategy so as not be overlooked by job seekers. Let me suggest a few approaches.
First, utilize networking fully. Part of networking includes reaching out to those you know but you'll need to do more. If you rely on word-of-mouth or employee referrals you may find that this approach does not produce enough qualified candidates to choose from. It's also possible your employee referral program needs tweaking or there are underlying reasons why employees will not refer qualified candidates for you to consider. Employees who have some tenure with your organization are also potential candidates for the openings you have. If your company offers reskilling or upskilling opportunities to employees, this investment in your workforce is also a great way to show your employees that you have an interest in their overall career path. This in turn could increase networking efforts and enhance your overall employer brand. Employees are the public relations arm for any company. What do you want them to say about what it's like to work for your organization?
Networking also means leveraging social media. With our job seekers, I emphasize the importance of networking – talking with professional colleagues, friends and family, and utilizing social media such as LinkedIn or Facebook – as one way that the hidden job market can be discovered. Employers also need to leverage social media. Are you or your company using the professional platform, LinkedIn?  It is a free and easy way to promote your business and connect with other groups of business professionals and job seekers. Have you utilized Facebook to promote your business not just for customers, but also, potential employment opportunities? As job seekers follow our advice and research organizations on social media platforms, will they find timely and interesting information about your organization?
Next, consider your company web site. What does it say about what it is like to work for your organization?  Do you have a careers section, company history, culture or benefits, employee testimonials, etc.?  How does one formally apply for an open position?  If it is a cumbersome process, many will give up if it's too difficult to apply online. Can you accept unsolicited inquiries?  If not, you may want to consider a way for visitors to your web site to contact you about employment opportunities. How and where do you promote your web site?   Do all your employees have business cards with the web site link they can share with others. Think of your web site as your front door, will visitors want to knock?  If they do, will you open that door?
Promoting your company in your community is also an important way to connect with current and future job seekers, not just a way to gain new customers. Your workforce is rooted in this community – they attend the schools here, volunteer and read local websites or publications. Where can you obtain free or affordable press about your company and what types of things you are doing for customers or the community?  Contact a local publication or professional organization to inquire about a blog, ways to volunteer while wearing company gear, or write a guest column. What roundtables or professional groups can you and your employees belong to?  You can also encourage your employees to join local committees or boards. Find ways to advocate for your company as an employer of choice. If your company name is not recognizable or top of mind, it is less likely that job seekers will approach you.
Local colleges and universities are also terrific resources for accessing current and future talent in short and long-term needs while increasing your visibility in the community. As an example, Kirkwood Community College has a campus in Hiawatha and includes a variety of resources to help employers connect to their targeted audience. Events such as career fairs and employer panels put organizations in front of potential employees. Also, organizations can "grow their own" employees by offering internships or short-term employment opportunities to students.
We often tell our job seekers to be on the lookout for those who can advocate for them. With that in mind, don't forget about your strategic partners when you are looking to hire or anticipate hiring. Share with your agents, brokers, dealers, and other professional service providers about your employment opportunities. Do your business partners advocate for your company and your brand?  In a similar way, your customers are also a great resource for promoting your brand and offering potential referrals.
There are many things that you can do to increase your visibility with job seekers. However, without a thoughtful strategy you may be missing out on some terrific candidates who otherwise would not consider you to be the employer with the right opportunity. If a job seeker has the right skills and experience, they need to know you are out there and not hidden. That starts with a targeted plan.
Those job seekers who are fortunate enough to receive career transition services are promoting their brand. What do you want your employer brand to be? How will you let others, especially prospective employees, know about your brand and see you clearly?  You are right here in my back yard, and I see you. Now is the time to put a plan forward so that others see you as well.