Hiawatha State of the City Luncheon 2019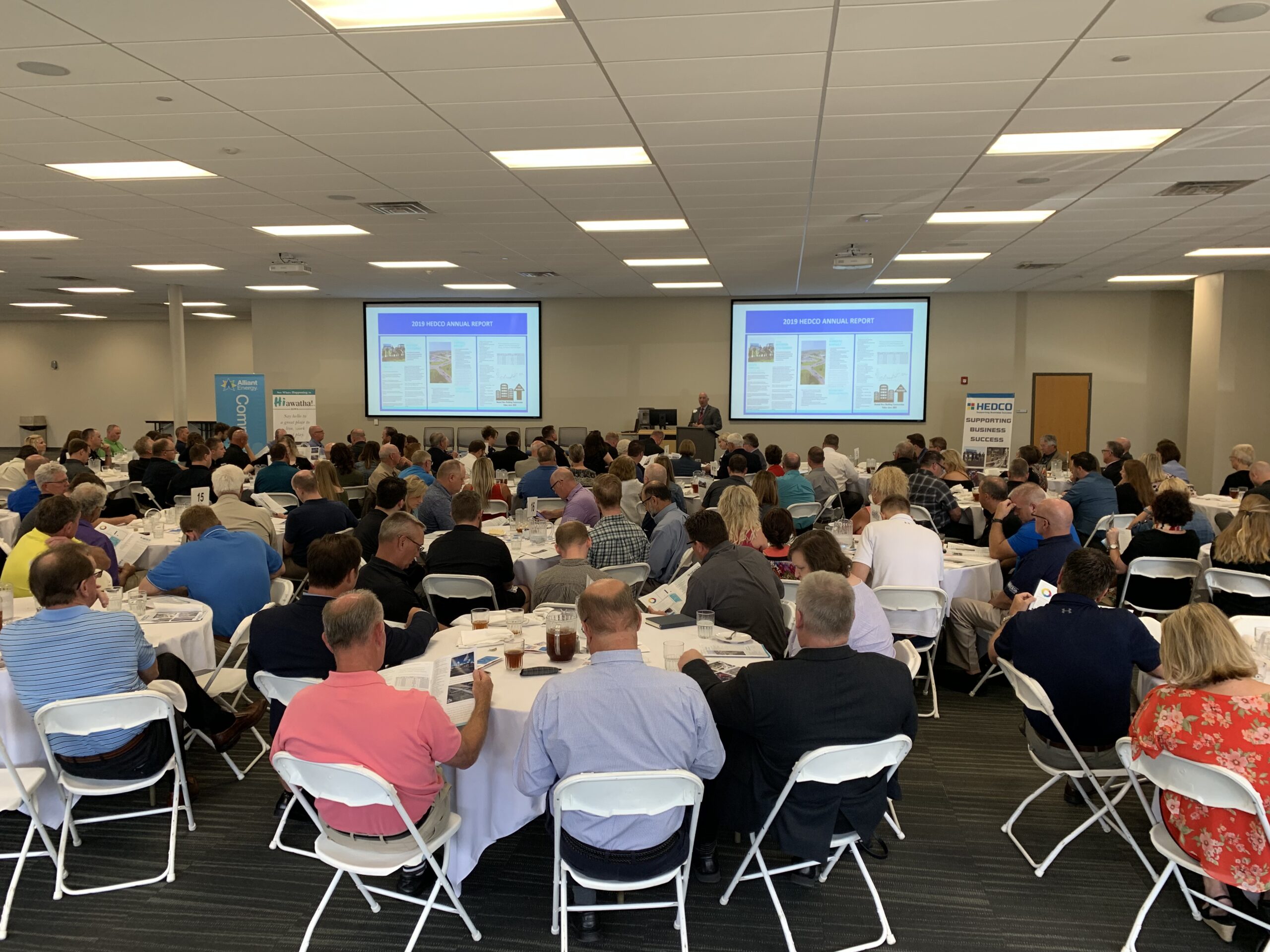 On Thursday, July 18, 2019, the Hiawatha Economic Development Corporation (HEDCO) hosted a luncheon for Hiawatha businesses featuring a presentation and panel about the past year's progress. Kyle Kunz, HEDCO Board of Directors Chair, explained the successful timeline of Hiawatha from July 2018-June 2019 from new partnerships to developments.
As a growing community, HEDCO welcomed eight new partnerships and six ribbon cuttings for new Hiawatha businesses and expansions. In fact, five of Corridor Business Journal's fastest-growing companies were Hiawatha businesses: Crystal Group, Channel Fusion, Mobile Demand, Boomerang Corporation, and Wickwire Chiropractic.
In addition to business growth, construction development allows Hiawatha to be easily accessible and develop as a community. Hiawatha can look forward to the Tower Terrace Interchange alleviating traffic congestion at Boyson Rd. and the economic growth around that interchange. Plus, there's the development of the new Hiawatha Village Center and library renovation and expansion.
Hiawatha was also named one of 22 Home Base Iowa Communities. Serving our veterans as they have served us, Hiawatha supports HBI by connecting veterans with employers. Transitioning from being a soldier to a civilian is already difficult enough, so HBI partners help alleviate that stress by helping veterans find jobs that are suited to their strengths.
Supporting new businesses and being veteran-friendly is only the beginning of working in Hiawatha. Being connected to I-380, having a supportive community and providing a stable, growing workforce are not only perks but promises for working and living in Hiawatha. Sign up your business today to join HEDCO to be a part of the supportive businesses in our community.